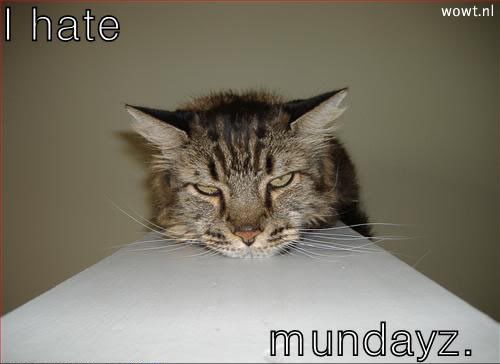 Tina: Manong wala naman pong English translation tong DVD na binigay nyo.
Manong: Okay sige, check natin.
(fed the DVD to the player and waited)
Manong: Hmmm… oo nga no. Sige palitan natin (fiddles with the remote, pushed "Chinese 2" on the Subtitle Translation function and magically, the chinese subtitles turned to english) Ay, ma'am sa chinese 2 po ang pindutin nyo! (Shows me how it's done)
Tina: Ahh… so meron pala. Sige po okay na.
Manong: Si ma'am talaga ibabalik nyo meron naman palang english translation! Hahaha!
Tina: (Napikon sabay napa-mewang) Eh Hello, manong. Sa tingin mo, pano ko malalaman na ang "Chinese 2" pala eh ibig sabihin "English" translation?! Di ba?!
Manong: Ahehehe… oo nga po sabi ko nga.
Tina: (deep inside) Taena tong gagong to ah ako pa pinag-mukhang di marunong magbasa.